Pumpkin Peanut Butter Dog Ice Cream – keep your pup cool all summer with this 4 ingredient recipe! The pumpkin and the yogurt are both great for your dog's digestive system so you can feel good giving them treats.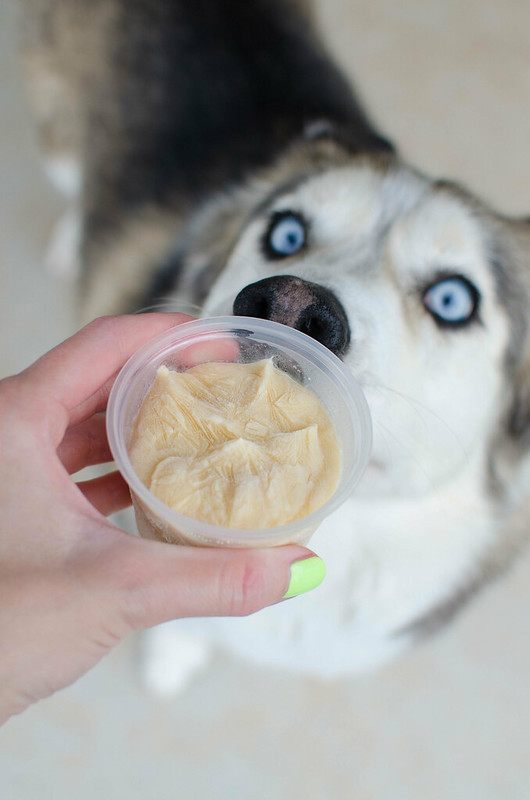 Since I've been kid free, I've been hanging out a lot more with adults and people I don't really know and I've had to explain my blog a lot.
It always comes out, "Well, it's mostly paleo but I do a lot of dog treats and cocktails and uhh… *nervously downs entire glass of wine* yeah, paleo."
Remember that first date I went on where I gave the poor guy a full pitch of my future cookbook titled Booze and B*tch Biscuits?
Don't take me out in public. I don't know how to act.
2