Pumpkin Peanut Butter Dog Ice Cream – keep your pup cool all summer with this 4 ingredient recipe! The pumpkin and the yogurt are both great for your dog's digestive system so you can feel good giving them treats.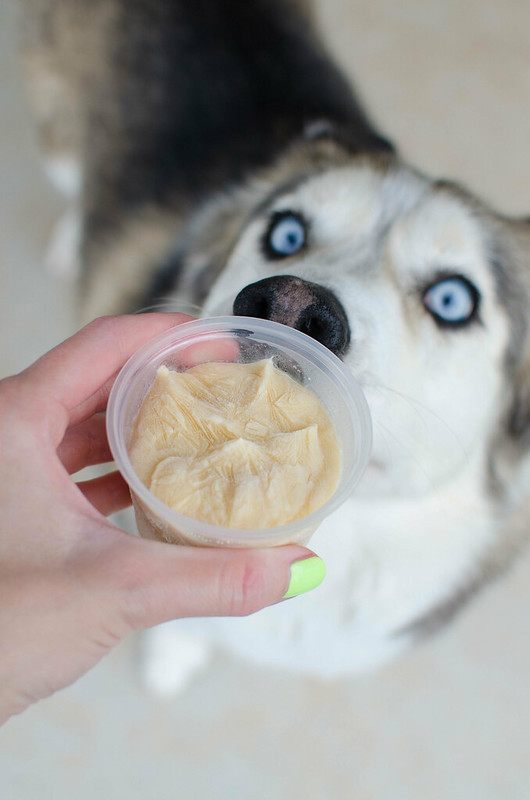 Since I've been kid free, I've been hanging out a lot more with adults and people I don't really know and I've had to explain my blog a lot.
It always comes out, "Well, it's mostly paleo but I do a lot of dog treats and cocktails and uhh… *nervously downs entire glass of wine* yeah, paleo."
Okay, so Texas is extra hot this year.
Like, it's steamy.
Last summer, we spent entire days at the lake. This year? Two hours and we're done.
It's too hot.
Obviously the dogs are hot, too. Especially the husky. She loves to be outside but she's just miserable. Even when we wait until after sundown to take her for walks, she still pants for hours afterwards.
…