Keep your pup cool all summer long with Pumpkin Peanut Butter Dog Ice Cream! Such an easy recipe and only 4 ingredients!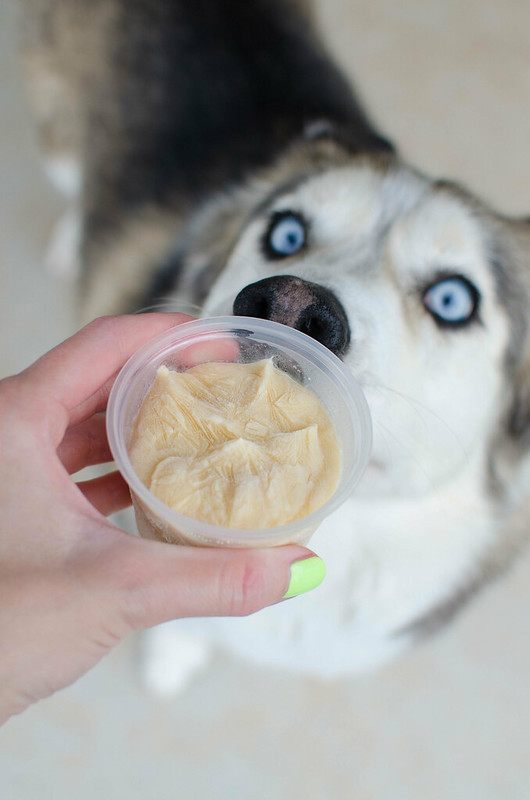 Since I've been kid free, I've been hanging out a lot more with adults and people I don't really know and I've had to explain my blog a lot.
It always comes out, "Well, it's mostly paleo but I do a lot of dog treats and cocktails and uhh… *nervously downs entire glass of wine* yeah, paleo."
Remember that first date I went on where I gave the poor guy a full pitch of my future cookbook titled Booze and B*tch Biscuits?
Don't take me out in public. I don't know how to act.
2