Forgive me for being late. Between Hurricane Gustav and having strep throat, I didn't even realize that yesterday was Tuesday.
But anyway, this week's Tuesdays with Dorie recipe is Peanut Butter and Oatmeal Chocolate Chipsters (I so just typed Chipper. Must not watch Braves games while updating blog.) and it was chosen by the lovely Stefany of Proceed with Caution.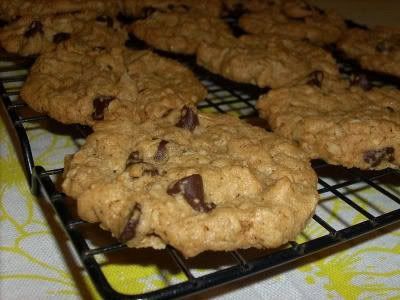 Honestly, I made these a few weeks ago and really don't remember much about them. They were good and my little family enjoyed them but apparently they weren't very memorable.
If you want the full recipe visit Proceed with Caution. Next week I hope to back to normal so I should actually be able to remember the recipe.
Comments
comments